Are SEO Services Right For Your Business?
Explore myths around search engine rankings to understand the power of SEO Services.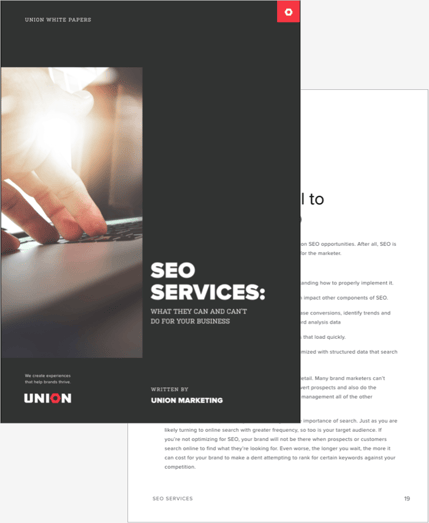 Search engines have a single goal: providing end-users with the best quality content to address their search queries.
Search engine marketing, meanwhile, can have several different objectives. Whether looking to drive site traffic, generate leads or increase click-through rates, SEO success depends on understanding what SEO services really can do.
In this white paper we debunk 5 myths surrounding optimized search rankings to remove the guesswork and outline where brands miss the mark with SEO services (so you don't have to).
Download this white paper to learn:
The truth behind common myths on improving SEO
Actionable SEO recommendations
Preventable SEO stumbling blocks